HPV Vaccine GARDASIL® 9
Human papillomavirus vaccine (HPV vaccine, also known as cervical cancer vaccine) is a preventive vaccine that can prevent cervical cancer and other cancers and diseases caused by HPV infection. Both men and women can be vaccinated.

HPV 9-in-1 vaccine (GARDASIL® 9) are commonly used in Hong Kong.

GARDASIL® 9 is a vaccine that helps protect people ages 9 to 45 against diseases caused by some types of Human Papillomavirus (HPV).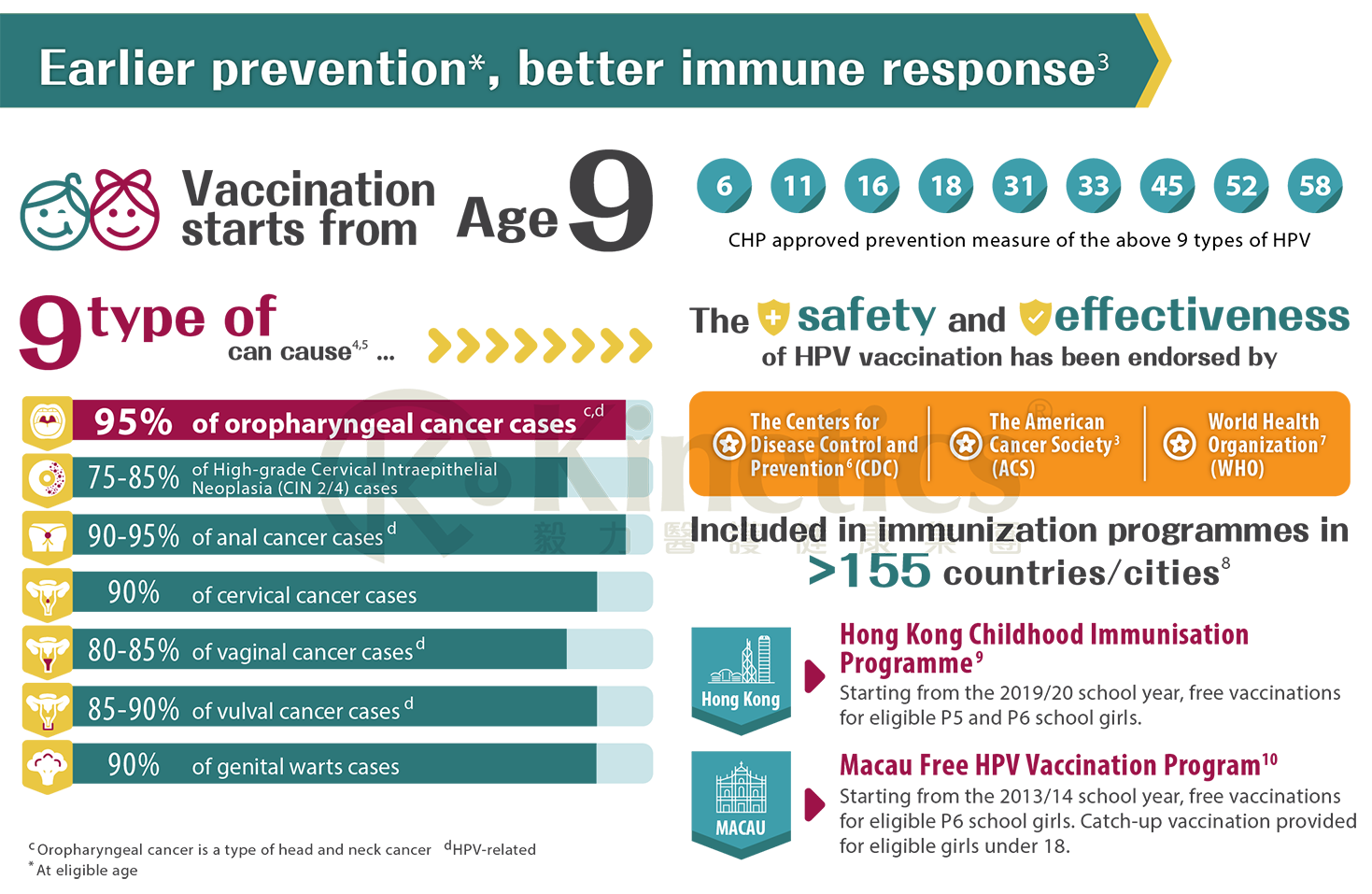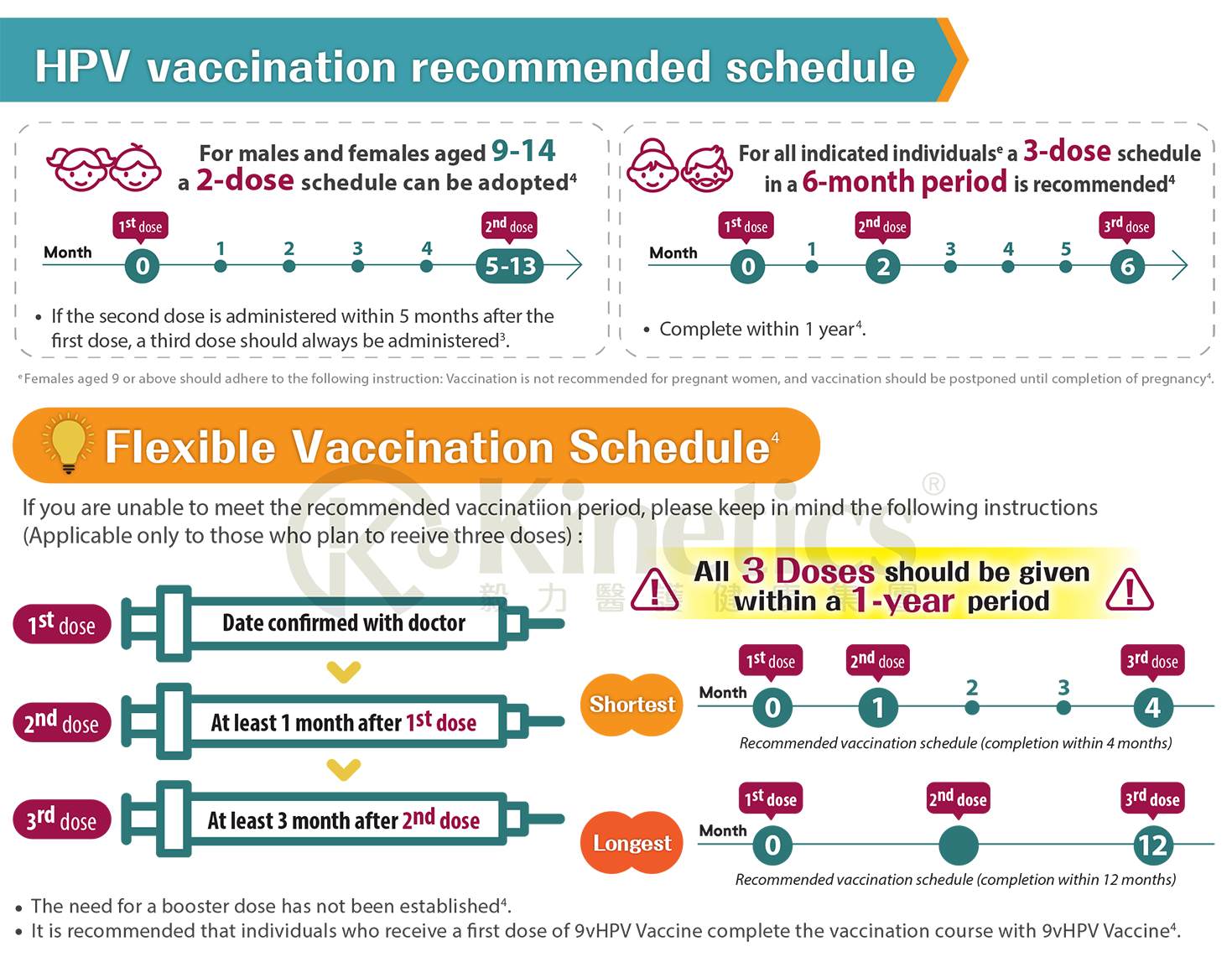 Copyright © 2018 毅力醫護健康集團 Kinetics Medical & Health Group 版權所有 不得轉載